Tasha1
| Total Posts | Last Post | Last Seen | Joined |
| --- | --- | --- | --- |
| 48351 | 07/09/17 20:25:17 | 07/09/17 20:25:17 | 03/20/00 |
Visitors Now
Visitors Today
Most Visits
Total Visits
0
0
157
03/20/09
5983
...
excerpt from:
The Power of Pessimism BY Hector The Crow
'I'm drowning in a pornographic flood - no air bubbles, but plenty of holes. It's gone beyond the living room. My tour was detoured, now I'm in a metaverse that re-ordered itself to survive? Men and women everywhere are tapping into their fantasies. I hope it won't be like this forever. It's hollow - there's no social dimension, only sex. This is the snow crash of the metaverse, like the prophet Neil Stephenson envisioned. It could be a terrorist weapon, the fundies would love to use our sexual freedom against us. The lure of the honeypot will become static, then death. Once you're here, there's no resisting it.'
click here to hear - Romance is Dead by April A.



Wilderness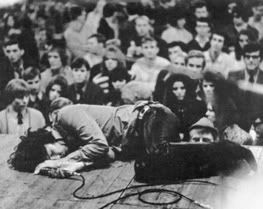 Far Arden w/dances
transferring data from static
///.,/~
I am the Founder of
Salty Dreams
...
Once
he asked
where have u been?

beneath us
the moon is giving it away

to

water

&

shiny things gently fold in upon themselves

Has something beautiful happened?

only upstream

your tree shouldered

slopes

are being coded with black silver